Check my e-mail
(for @Zotigh.com mail)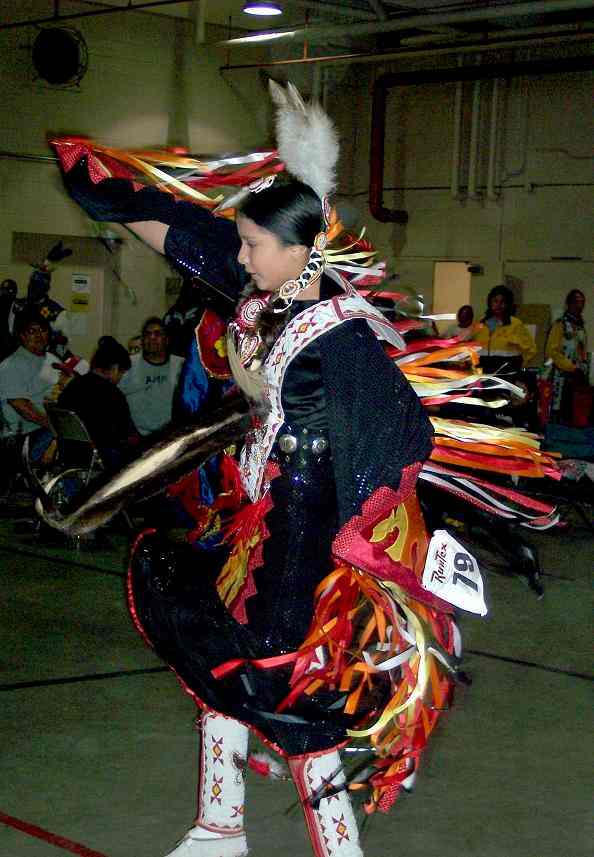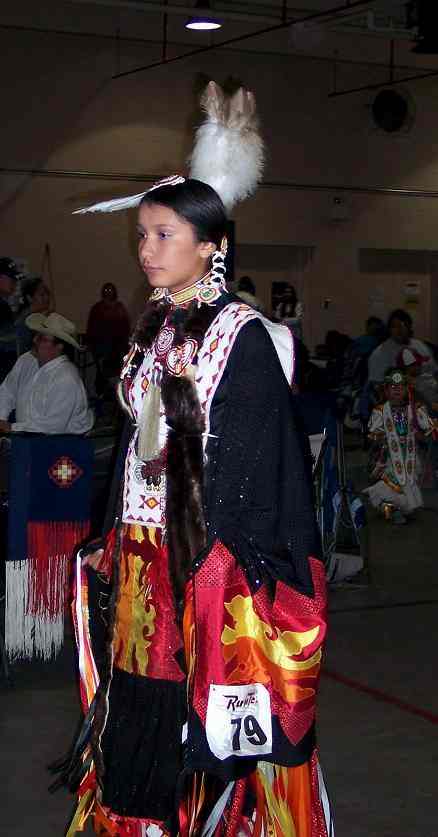 Autumn is the grand daughter of Ralph and Maxine Zotigh and daughter of Sharon Zotigh. She lives in Albuquerque, New Mexico.
Autumn has been dancing all her life and performs regularly at the Pueblo Cultural Center in addition to many regional dance performances and powwows. She is a champion fancy shawl dancer. In 2005, she placed or won at: The Gathering of Nations (Albuquerque, NM), Julyamsh (Post Falls, Idaho), Indian Hills Powwow (Oklahoma City, OK) and the National Museum of the American Indian Powwow (Washington, D.C.) She was recently interviewed for the Washington File (US Embassy Newsletter, September, 2005) during the NMAI powwow:
"Most of the dancers at the event were experienced and looking to impress judges with their distinctive styles. Autumn Zotigh, a member of the Kiowa and Sioux tribes, has been dancing for more than 10 years and now dances competitively almost every two weeks because she says it is fun.

In American Indian history, men have participated in ceremonial powwows for much longer than women. The fancy shawl dance, the category in which Zotigh competed, began in the mid 1900s in North Dakota. Prior to that, women were not allowed to dance in a public arena."